Complex - 'Emerging Label Ouie Drop Off Debut Collection Of Striking, Sustainable Jewellery'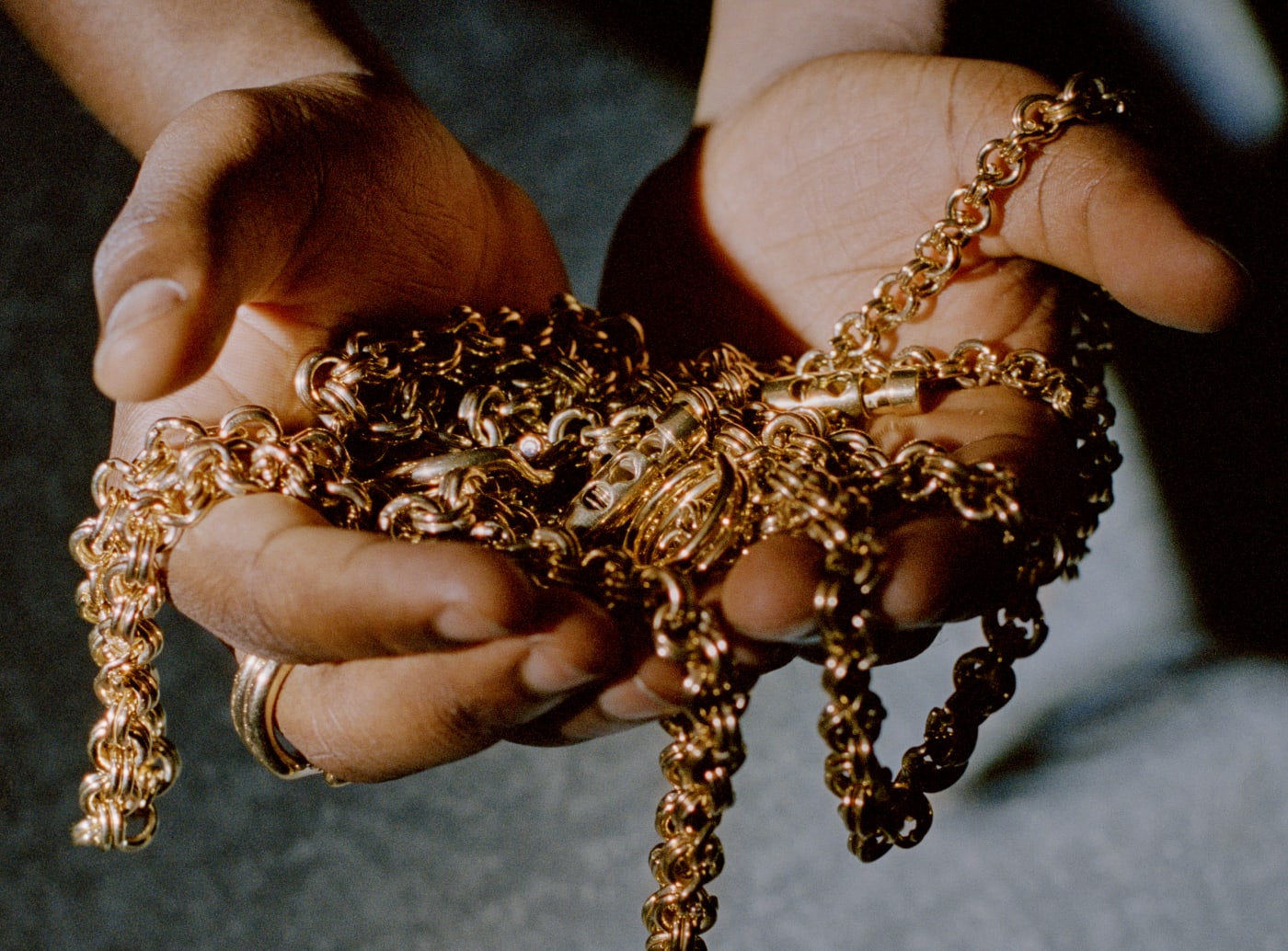 UK jewellery imprint Ouie has unveiled its debut drop—a collection filled with rings, toggles, bracelets and chains that arrive in mechanical-inspired designs made from sustainable materials.
Established in 2021, the Black-owned imprint seeks to enhance the ordinary when it comes to jewellery by looking at shape and weight in everyday tools and devices and offering "a radically transparent buying process for the future."

The brainchild of Louie Cresswell, the brand started with the idea of providing sustainable and ergonomically designed jewellery to an oversaturated market, going on to be worn by Jorja Smith and feature in Carhartt campaigns.

Championed by three pillars—transparency, sustainability, and mechanical design—each product from Ouie aims to incite a progressive mantra through recycling, as well as a deepened focus on tactility and the hand-made.

The debut line—simply named Collection O1—focuses on developing the foundations of the label, and sees Ouie incorporate its mechanical-inspired designs across a range of accessories. Key pieces include a trio of 3mm rings—made from sterling silver, 9ct and 18ct gold, respectively—and a set of bracelets comprised of hand-formed links and debuted in a rose gold, white gold, and silver finish.

Other highlights include the Large Link Chain, appearing in the aforementioned materials, additional lengths and sizes, and a trilogy of adjustable toggles.
In order to remain as transparent as possible, the jewellery is finished with hallmarks noting its construction and that it was designed in London. In addition, each piece is made to order and can take up to six weeks before it's completed.